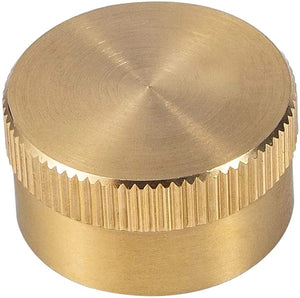 These propane bottle caps are made of brass. Just
 screw the brass bottle cap directly on your 1 lb propane bottles or cylinders, propane bottle caps are important when you put the tank away in storage and these caps can keep your tank sealed completely. 
These refill propane sealed caps are great for camping, RV use, home applications, BBQ, camping stoves, propane heater or anything that uses propane.